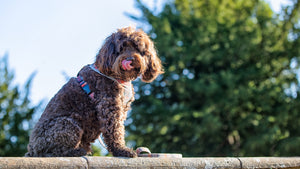 Have questions?
I'd love to hear from you! 
If you're unsure what size to order then please take a look at our size charts for guidance first. You'll find them on the tabs below the description on the product listing. If you're still not certain what size to choose, please get in touch below. 
Looking for wholesale custom dog accessories or something extra special? Just fill in the form below and let's talk!
Prefer to email? You can reach me at info@albiesboutique.com
I look forward to hearing from you, 
Sarah